Removal of graffiti from facades, sidewalks and transport
The damage caused by graffiti on buildings and public transport in Germany amounts to an estimated 250 to 500 million euros every year.

torbo blasts with a gentle pressure of 1 to 4 bar (14 to 58 psi) , preventing water from penetrating the masonry and causing long-term problems. High pressure cleaners work with up to 500 bar, too high a pressure for most buildings. Our devices are always adaptable to the surface, thanks to independent metering and suitable accessories.
easily adjustable to the surface
less dust and environmentally friendly
independent and easy operation
usually no enclosure necessary
very minimal use of blasting media
large blasting media selection available
Which objects have already been freed from graffiti with torbo,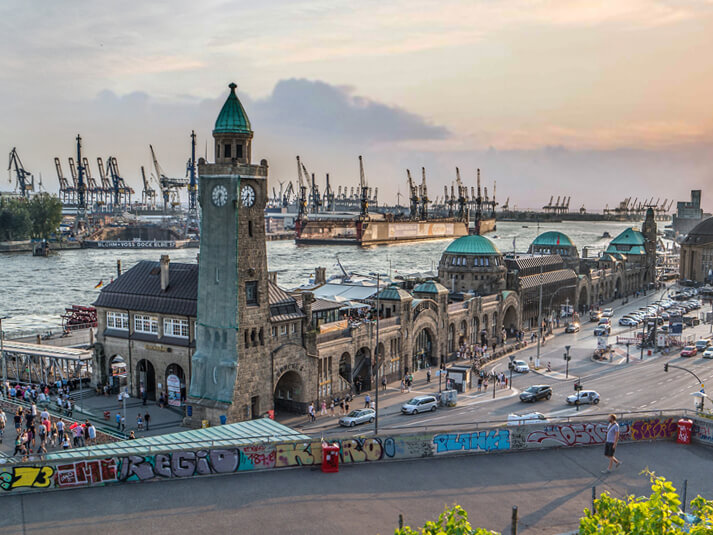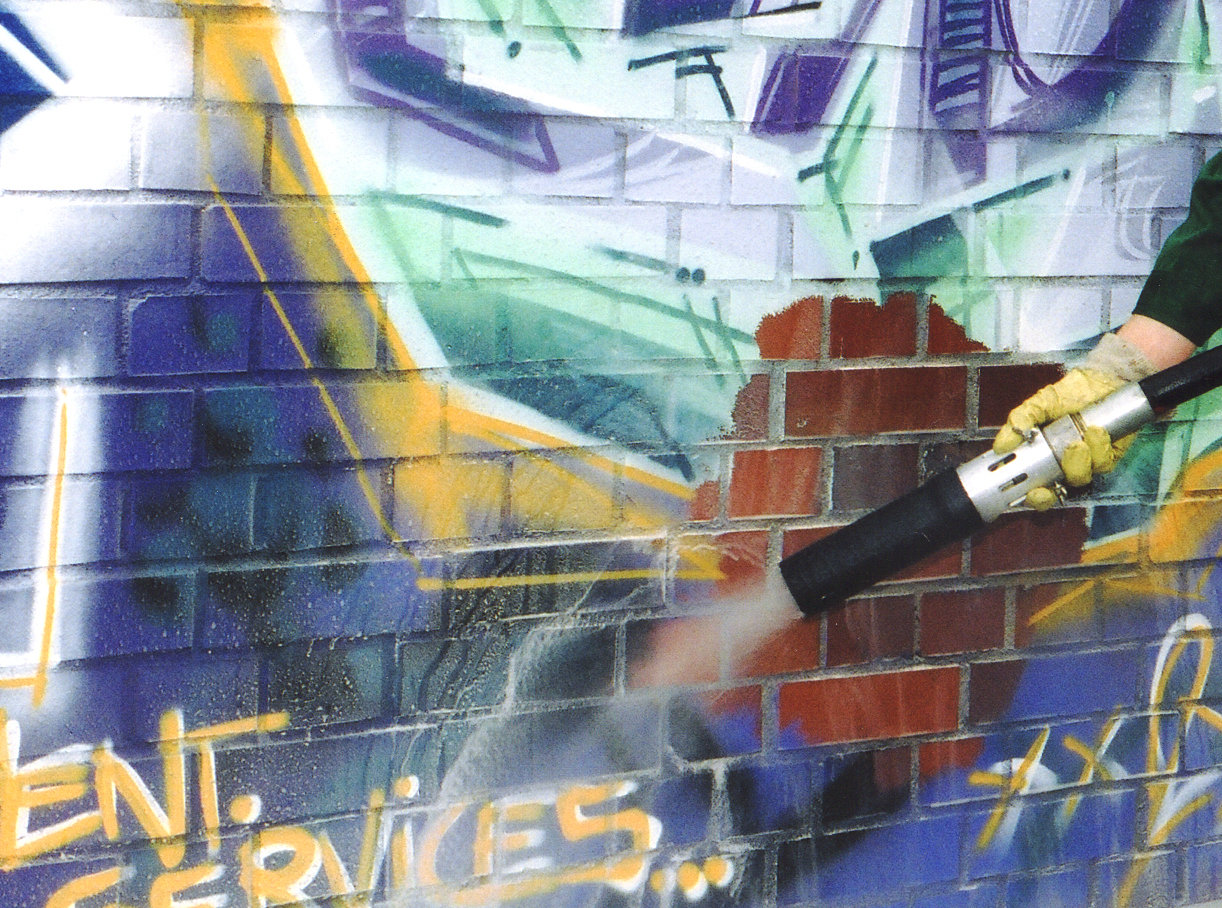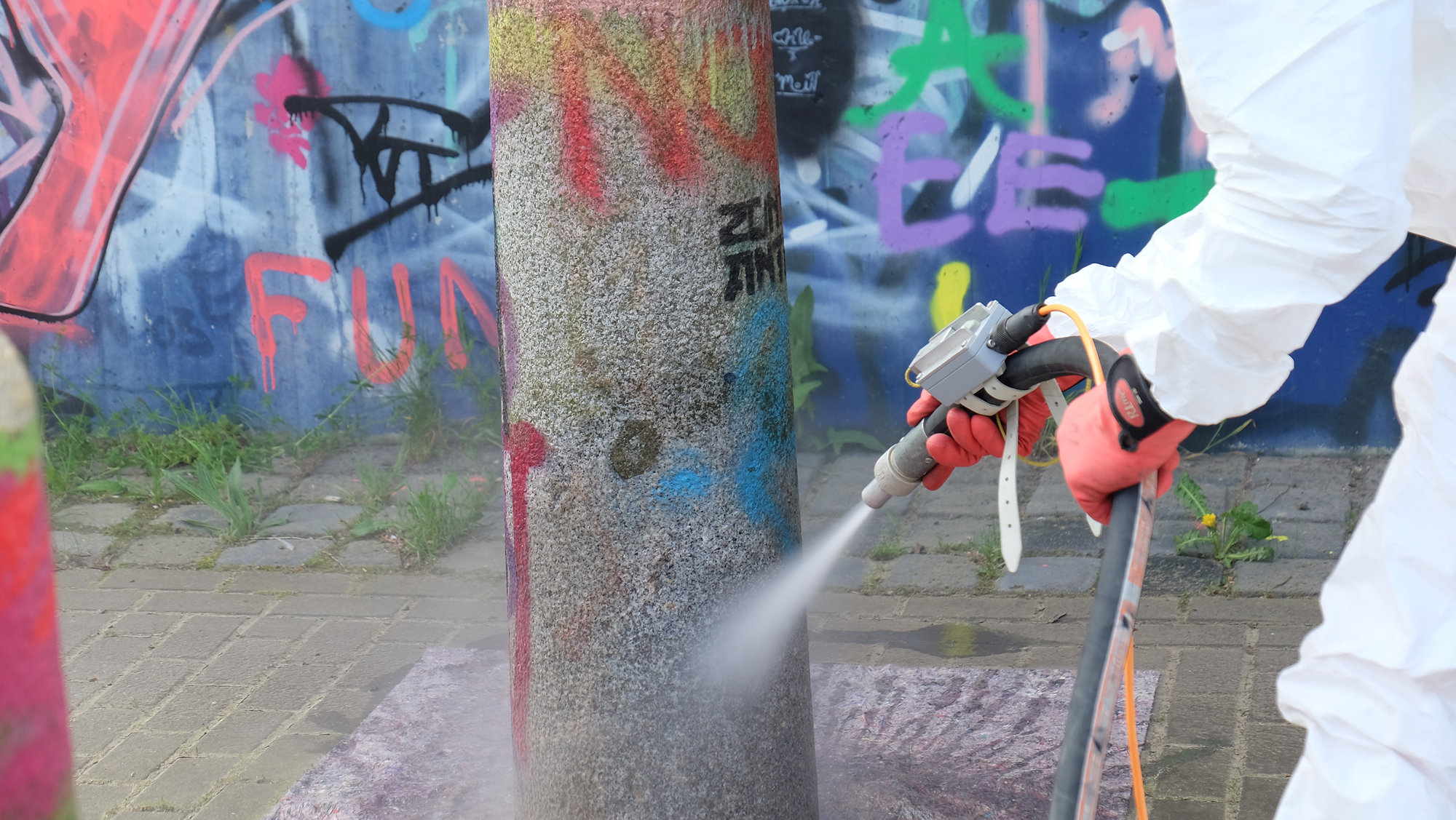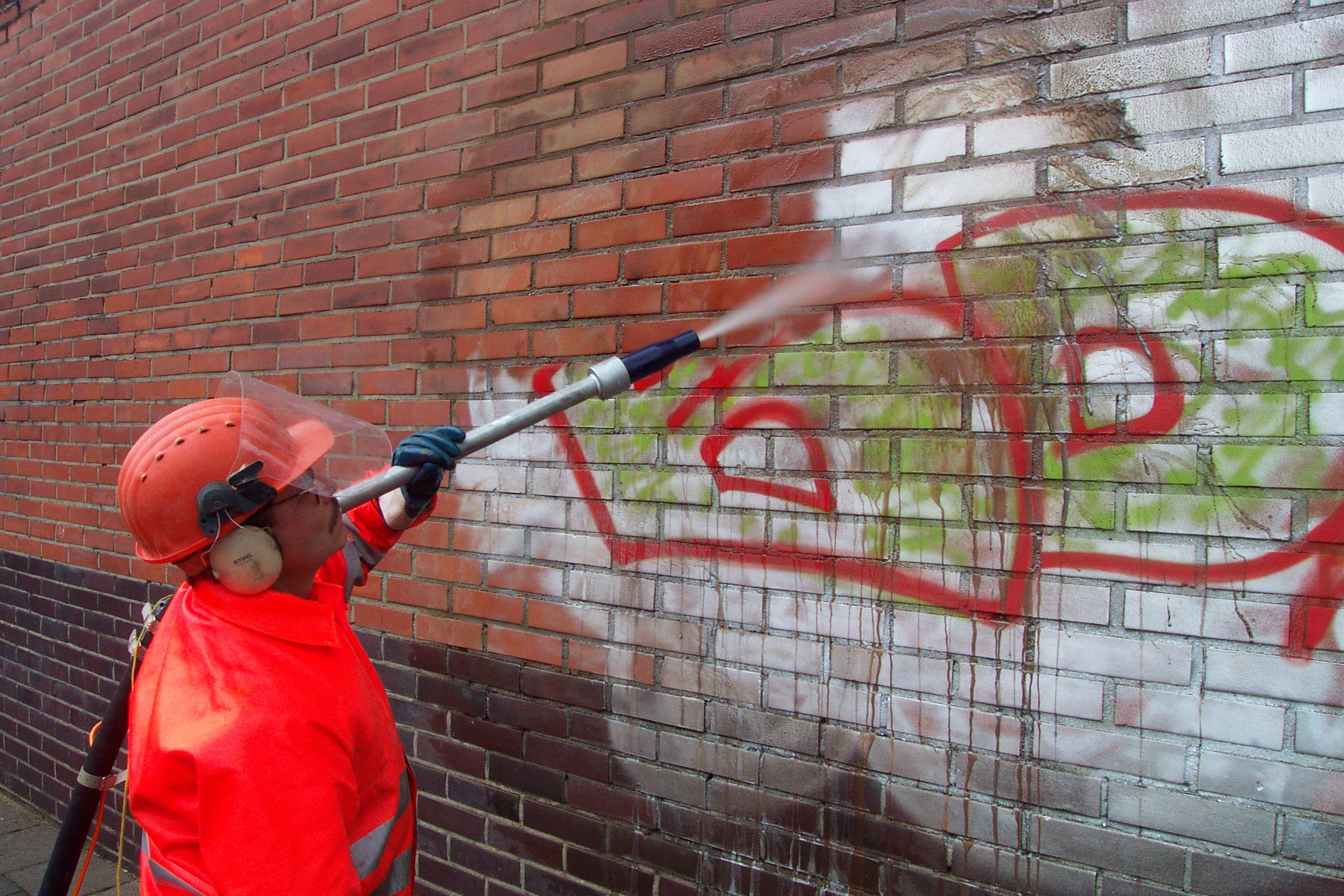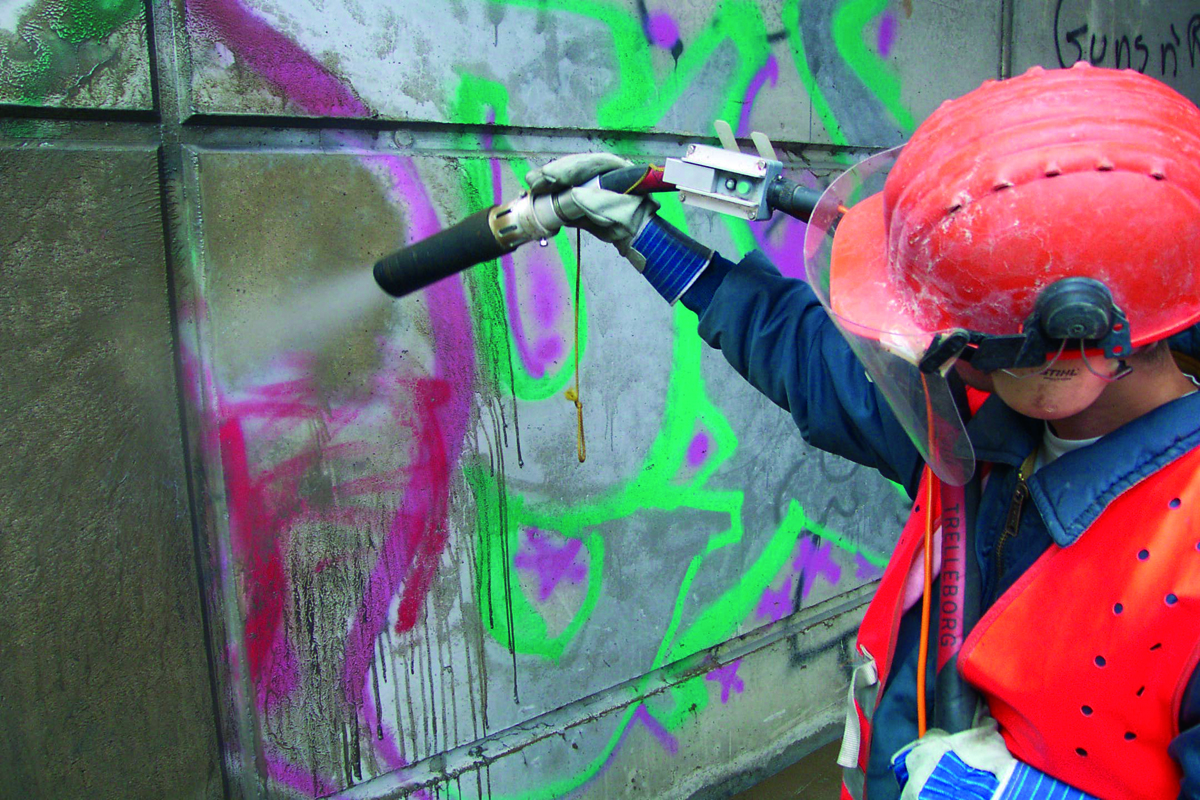 Our process –
successful for years
In the August issue of Rationell Reinigen (Holzmann Media GmbH & Co. KG) you will find a report from TEREG company, based in Hamburg. The company was accompanied during a graffiti removal process in St. Pauli.
Graffiti removal on a bridge with the Graffitistop company from Austria.

torbo wet sandblasting technology in use.
These products are particularly well-suited for this area of application.
Subscribe to our Newsletter.
Stay up to date with out newsletter. Get all the information on wet abrasive blasting, technical innovations and real life applications.
Your E-Mail Address
The
privacy policy
applies.
You can cancel your subscribtion at any time.