Wet sandblasting technology for refurbishment by comparison
Wet sandblasting from torbo ENGINEERING KEIZERS GmbH offers unique advantages in the field of refurbishment of steel, concrete, and similar substrates.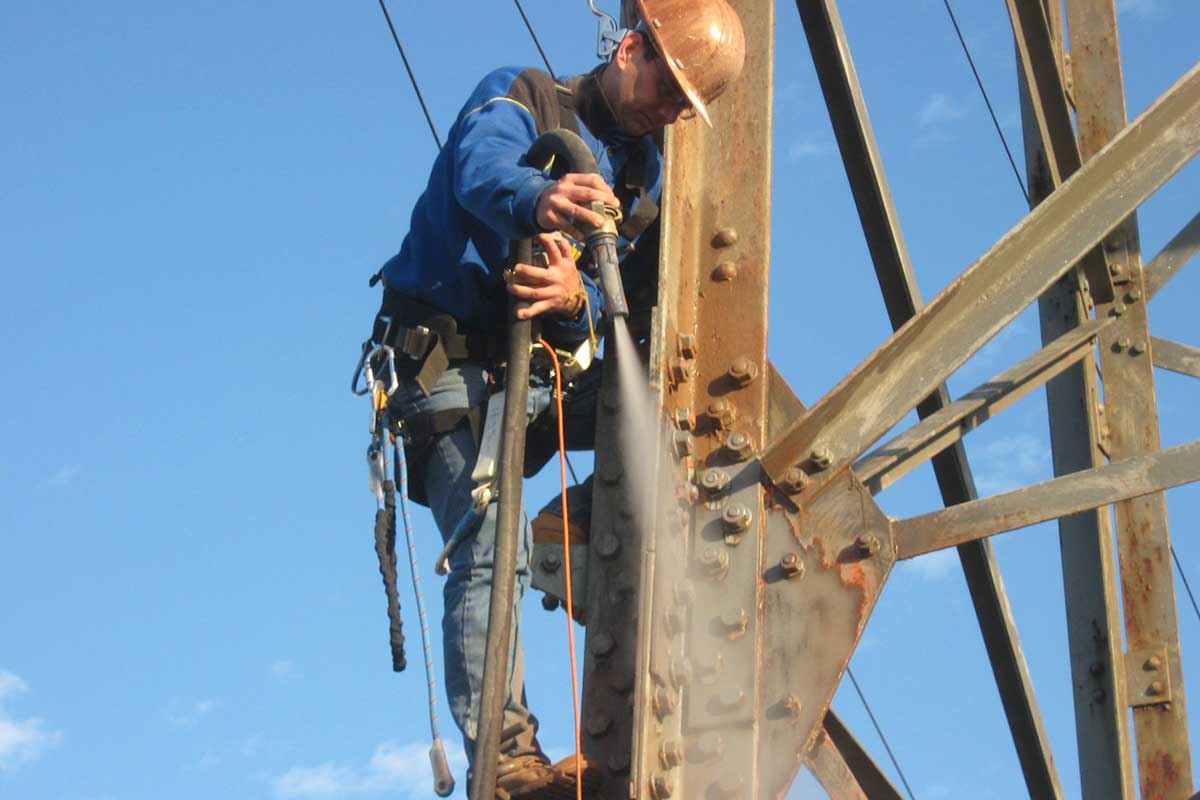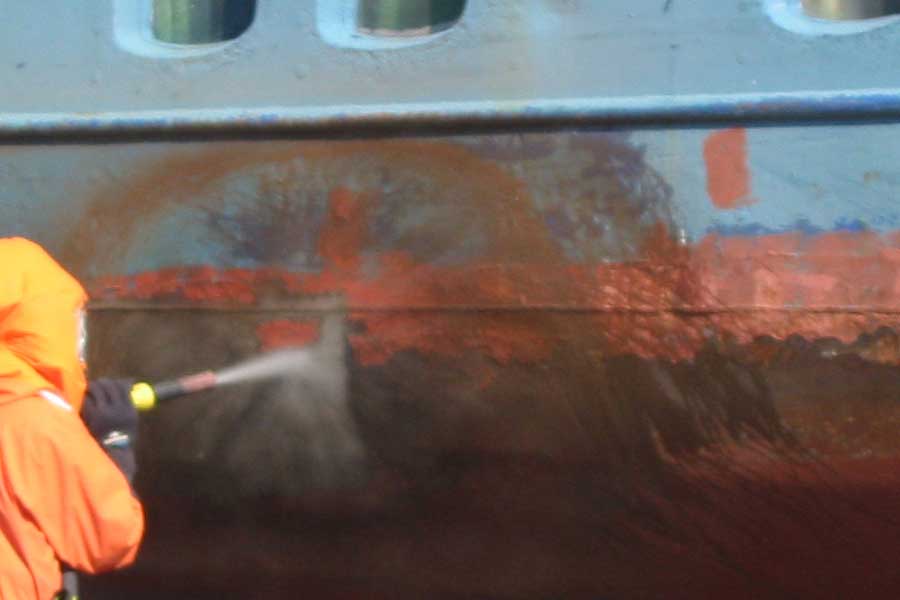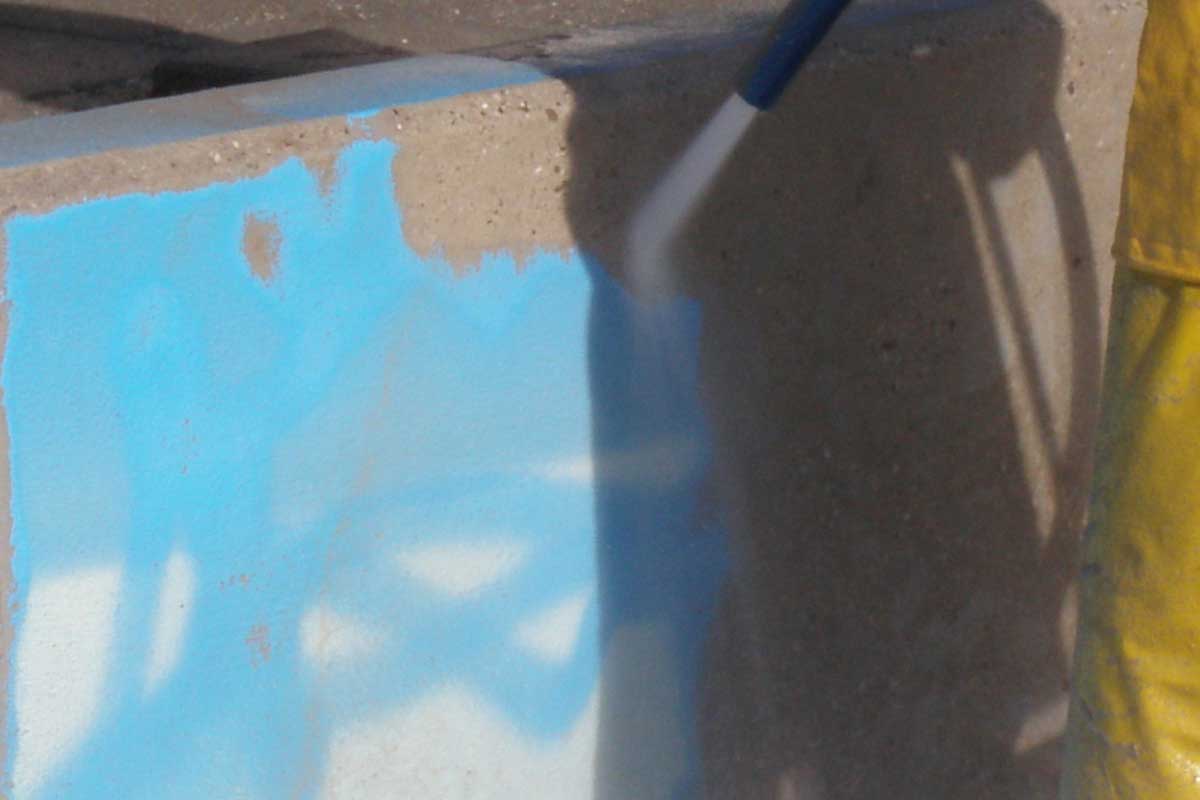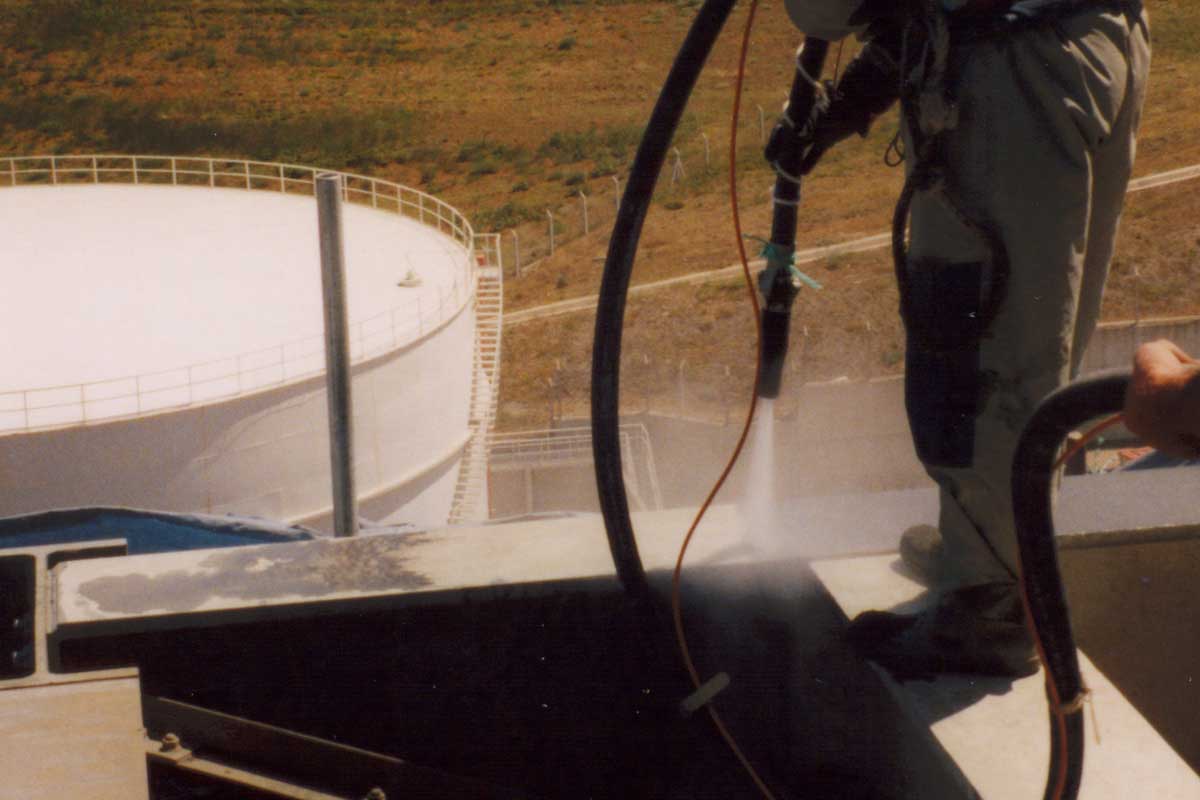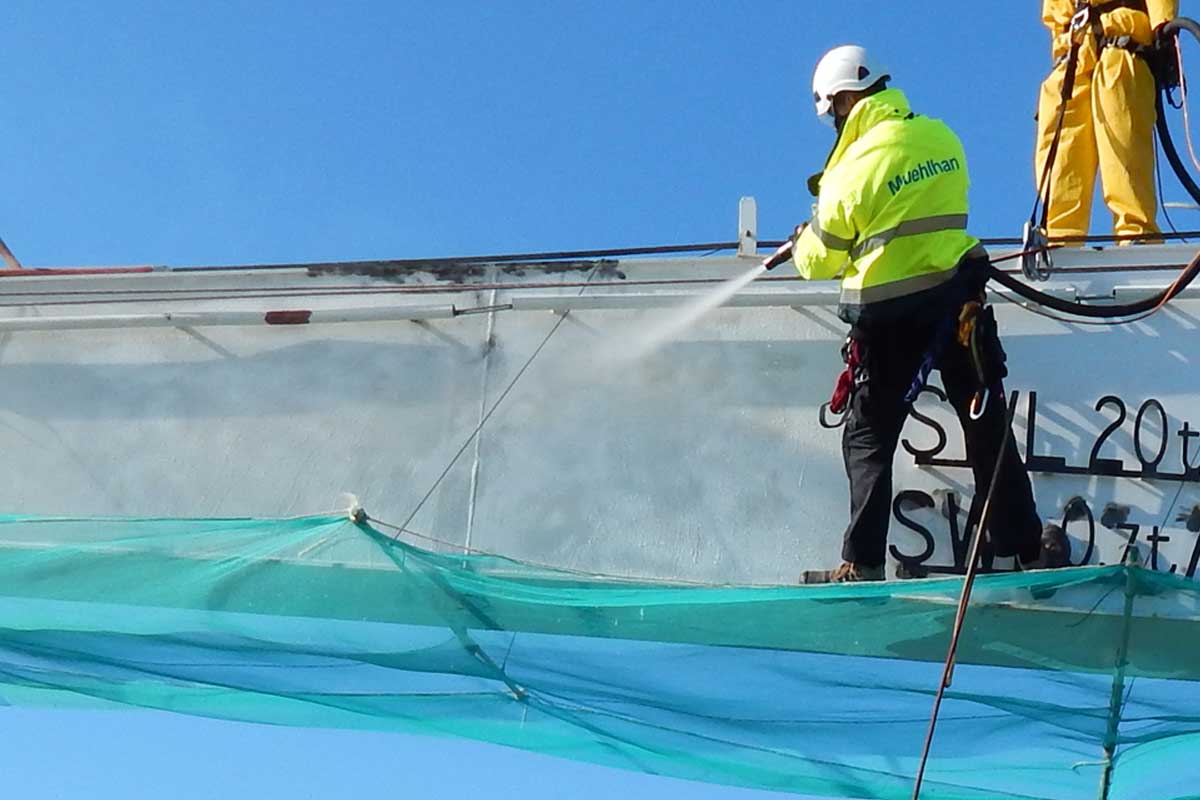 The interaction of blasting media, water, and pressure is decisive. This technique is so universal because these three factors can be individually and independently metered in torbo wet sandblasting.
Torbo is virtually dust-free and offers a cost-effective alternative to other processes.
4 - 50°C
(39,2 - 122 °F)
in any weather conditions
Surfaces can be processed quickly and effectively with the torbo blasting process.
Alternatives held up to the light
The solution is easy based upon the 100-year tradition: Dry blasting.
From the state of the art, dry-blasting outdoors is prohibited!
- the environment and especially the health of the staff say thank you.
Solutions such as airtight enclosures (time-consuming and cost-intensive), dry blasting with added water (high operating costs, susceptible to failure), maximum water pressure above 2,000 bar (crater landscapes on concrete, no roughness on steel, and high wear and tear costs) result in disadvantages rather than advantages.

Avoidance of dust, reduction of operating costs, cleaned but even concrete surfaces, sufficient roughness depth during steel refurbishment, and high-performance.
The requirements are clear, the answer is simple: torbo
Refurbishment with:

torbo
Dry blasting
Dry blasting with
added water
High-pressure water
Dust formation
-
high
lower
-
Air-tight enclosure
-
required
possible
-
Blasting media consumption
low
very high
very high
-
Water consumption
bis 1,2 l
(0,3 gal)/min*
-
ca. 10 l
(2,6 gal)/min**
bis 20 l
(5,3 gal)/min**
static charge (for steel)
low
very high
high
low
ATEX Version
option
-
-
available
Roughness depth on steel
good
good
good
not possible
achievable degree of cleaning
SA 2,5
SA 3
SA 2,5
SA 2,5
Disposal costs
low
high
high
normal
Maintenance effort (e.g. due to wear and tear)
minimal
high
normal
very high
Disruption due to blockages in the tank (e.g. given high air humidity)
none
high
frequently in nozzle/tank
none
Sustainability
high
-
-
medium
Purchase costs
medium
lower
lower
high
* according to configuration ** according to devicet