We regularly offer various training courses for users and project managers or service personnel at our company headquarters in Borken.

Our training director, Mr. Michael Töppich, teaches the technical basics and can answer any and all technical questions. Together with our sales managers, he reports on experience from everyday life and helps trainees find the right training for your needs.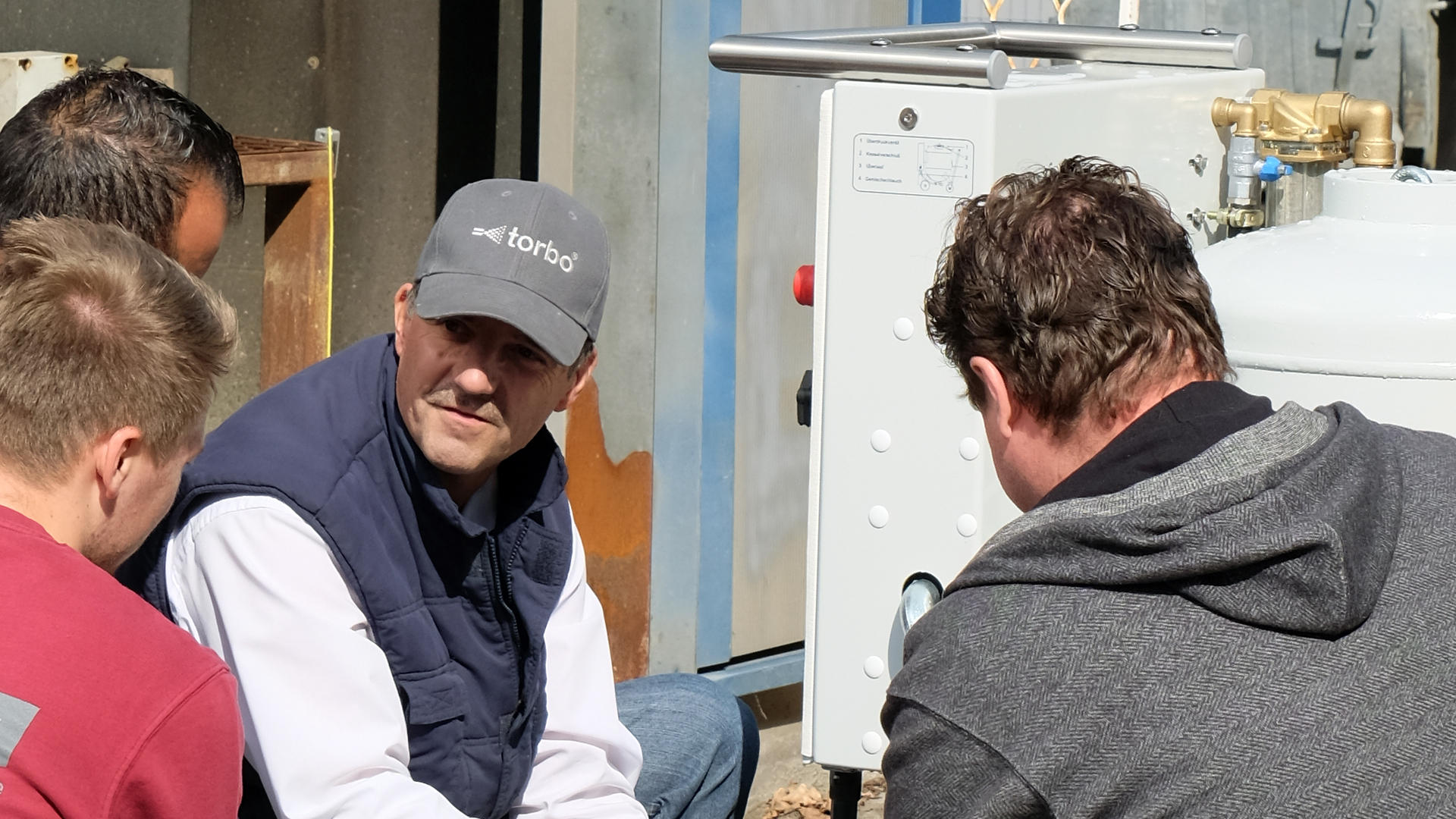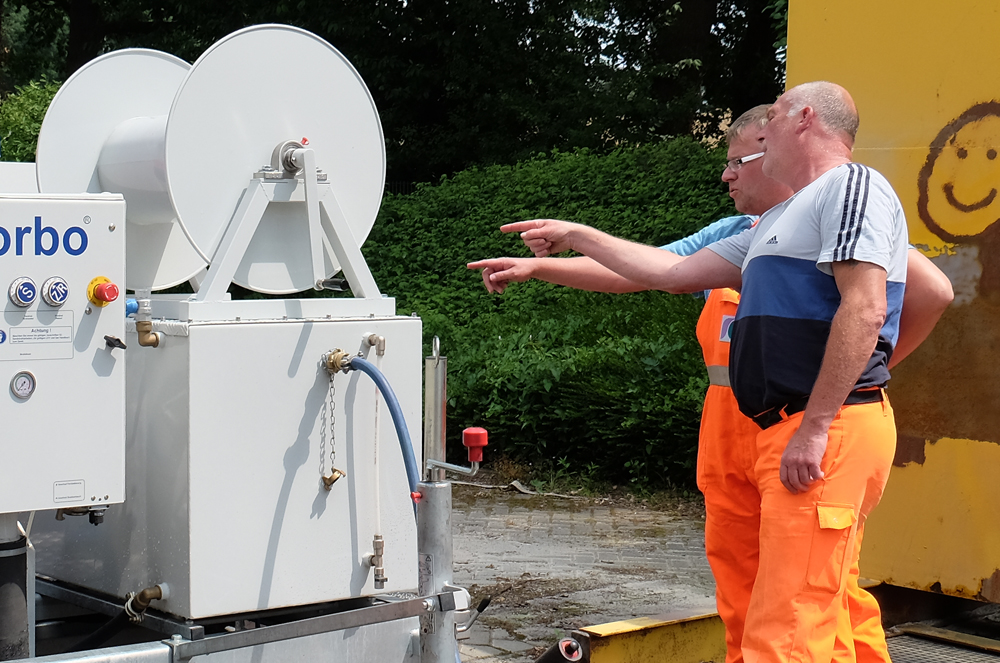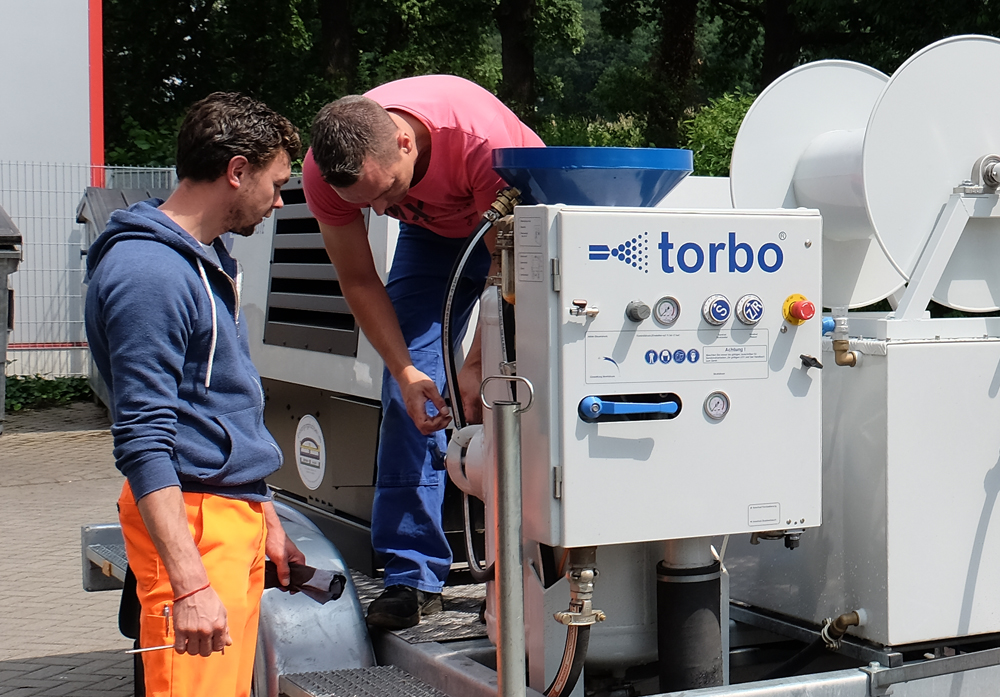 Optimally trained for professional use
torbo wet sandblasters are flexible and adjustable for a wide variety of applications and surfaces. For example, by choosing the ratio of pressure/water quantity, accessories, and blasting media, very many different requirements can be realized with one device.

Therefore, at least one "beginner" training to use the device with all its capabilities is an integral part of every sale.

However, as we are constantly working on technical innovations, we also recommend regular users of torbo machines take advantage of a "refresher" or "advanced" training. Because trained employees are the calling card of a representative company.

But not only users should practice handling the wet sandblasters. Training at the Borken plant definitely offers new knowledge for service personnel and torbo partners as well.
Target group
Training type

Special features

For users
Beginners
Valid for 1 year,
First time using torbo,
renters of torbo machines
Advanced users
Valid for 5 years,
works (in the future) regularly with torbo,
service provider with torbo machine
Refresher
Validity depends upon type of use
for expired training deadline,
as a general refresher
"Soft"
Affects only gentle cleaning with torbo
e.g. monument preservation
"Power"
Affects only powerful cleaning with torbo
e.g. concrete blasting
For service
Beginners
Valid for 1 year,
for service beginners or those interested
Users with little knowledge
Intense
Validity depends upon collaboration;
primarily affects torbo partners
Refresher
Validity depends upon collaboration
as well as current model range of the machines
At the end of the training, participants will receive a training badge similar to a driver's license. The badge not only serves as proof of completed training and its validity, but also identifies the trainee participant to customers, etc. as a specialist in handling torbo machines.

The back of the training badge lists the possible training types. This shows which training the badge holder received and how long the training is valid for. Badge holders should also remember to schedule a new training meeting with us in due time before the deadline.
50 countries
with torbo
contract partners
Personal
contacts
worldwide
35 years
of experience
in wet sandblasting
Subscribe to our Newsletter.
Stay up to date with out newsletter. Get all the information on wet abrasive blasting, technical innovations and real life applications.
Your E-Mail Address
The
privacy policy
applies.
You can cancel your subscribtion at any time.