Blasting nozzle: Venturi-nozzle 10 mm
Blasting hose: 492 ft (150 m)
Working pressure at the machine: 36-43 PSI (2,5-3 bar)
Setting: S = 1,0 / Z = 0
Blasting media consumption: 3,3 - 4,4 lbs (1,5 to 2 kg)/day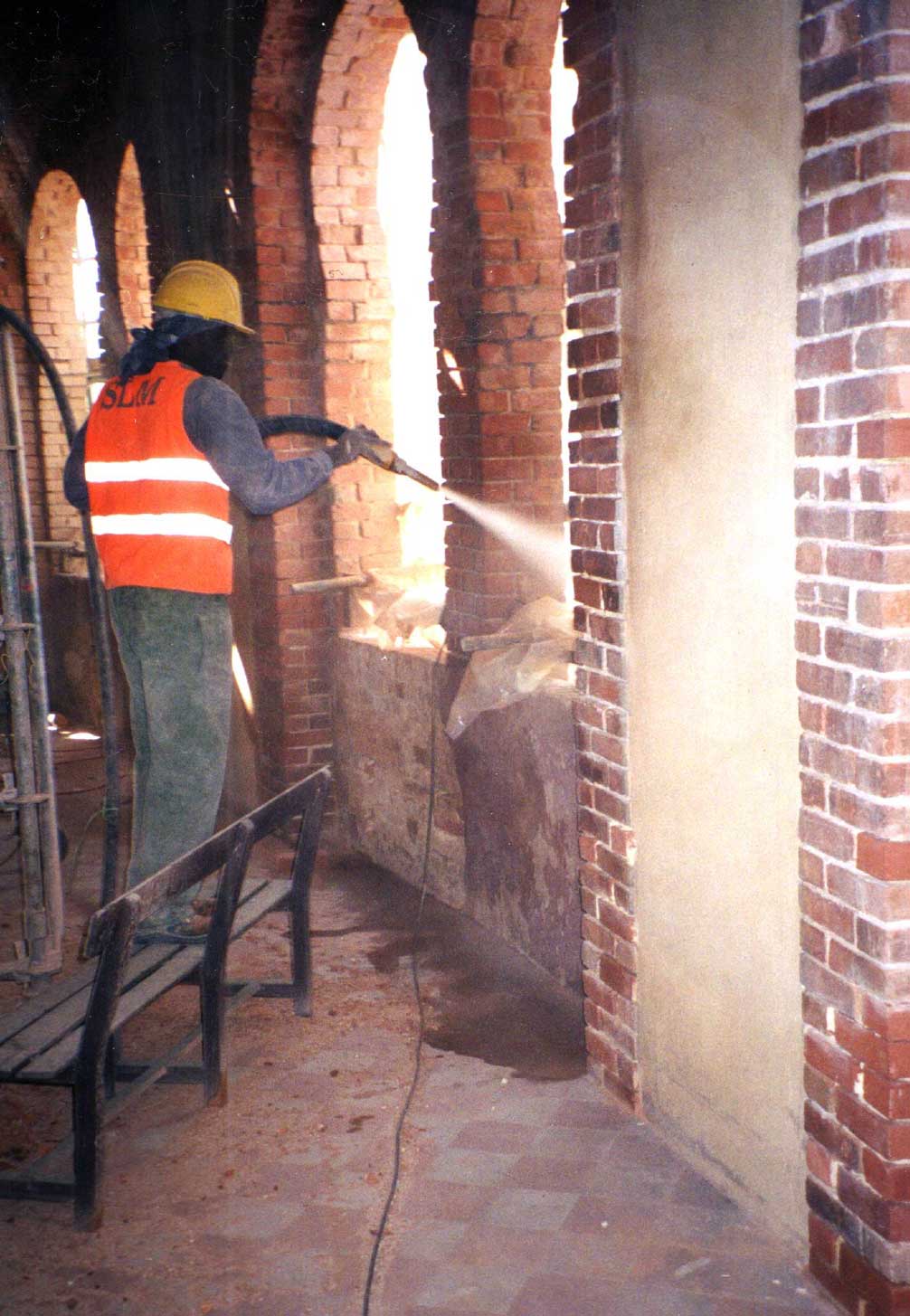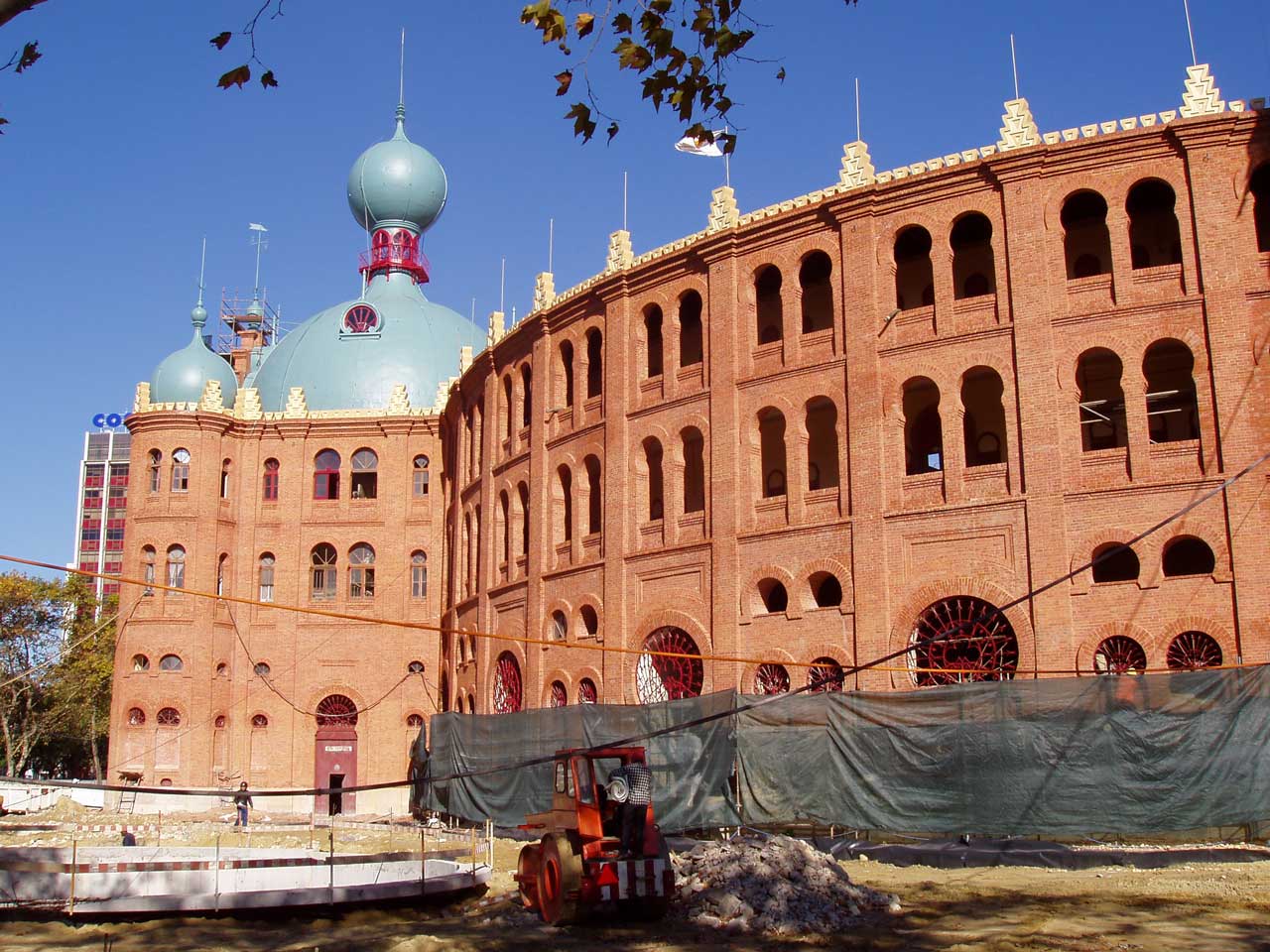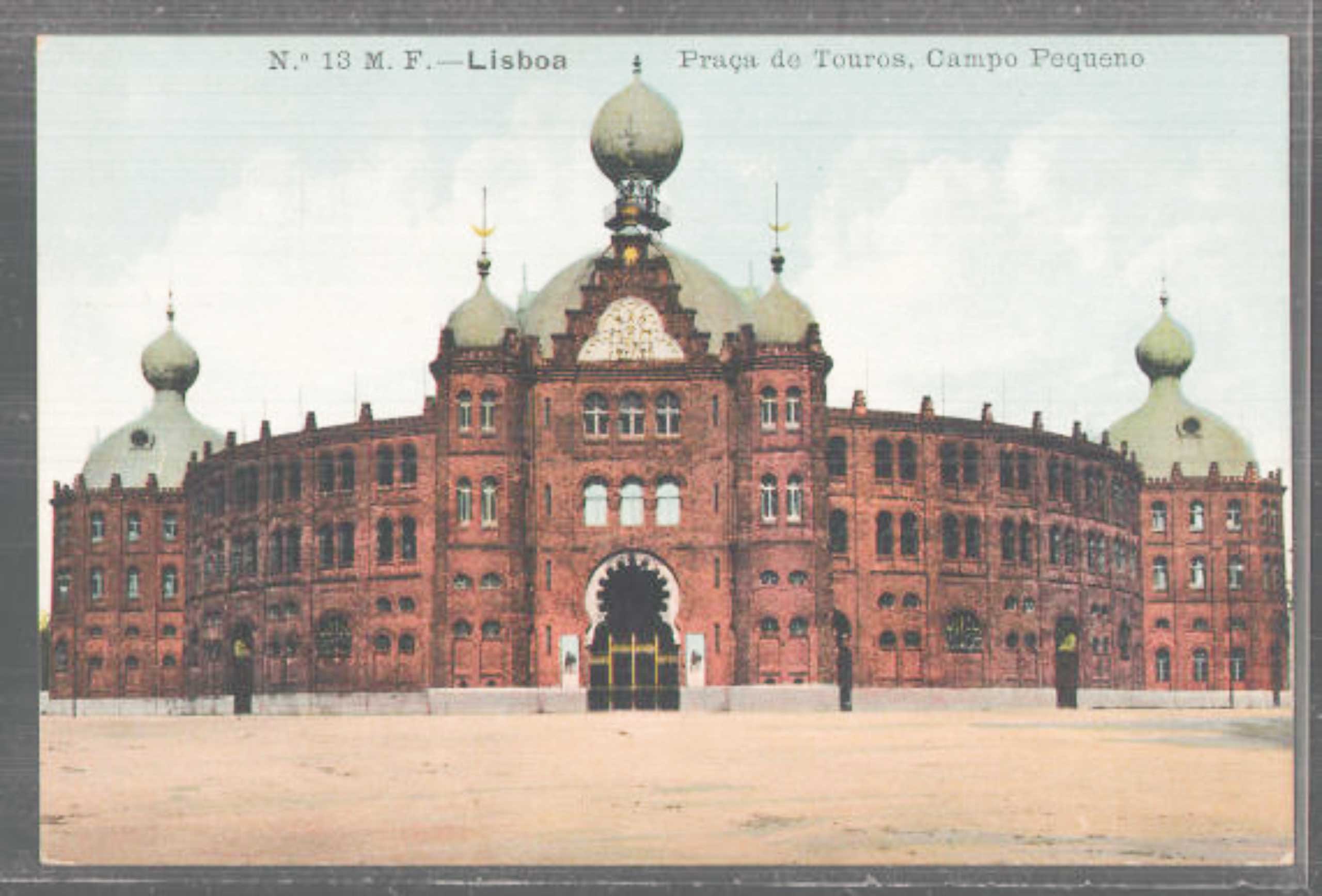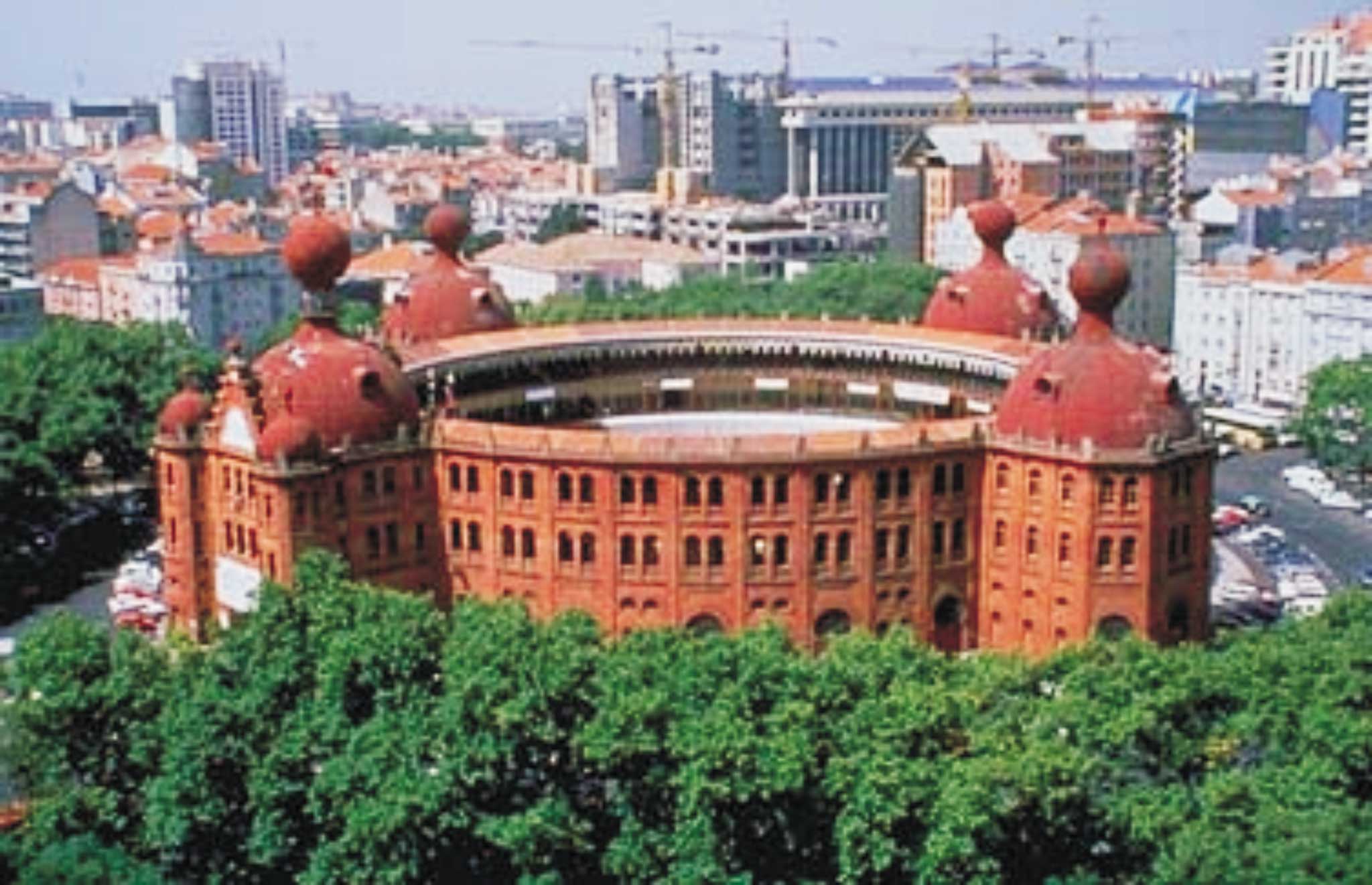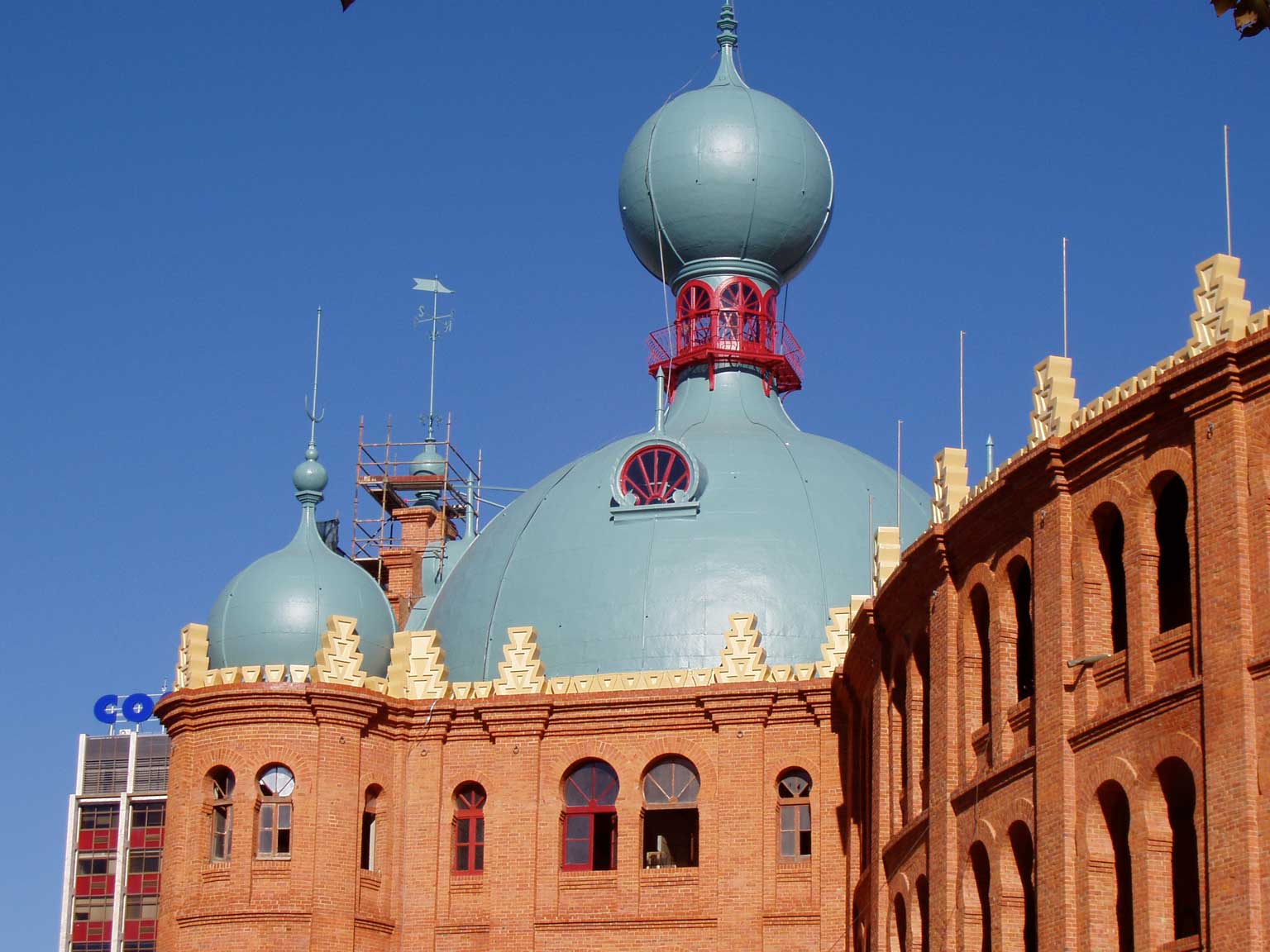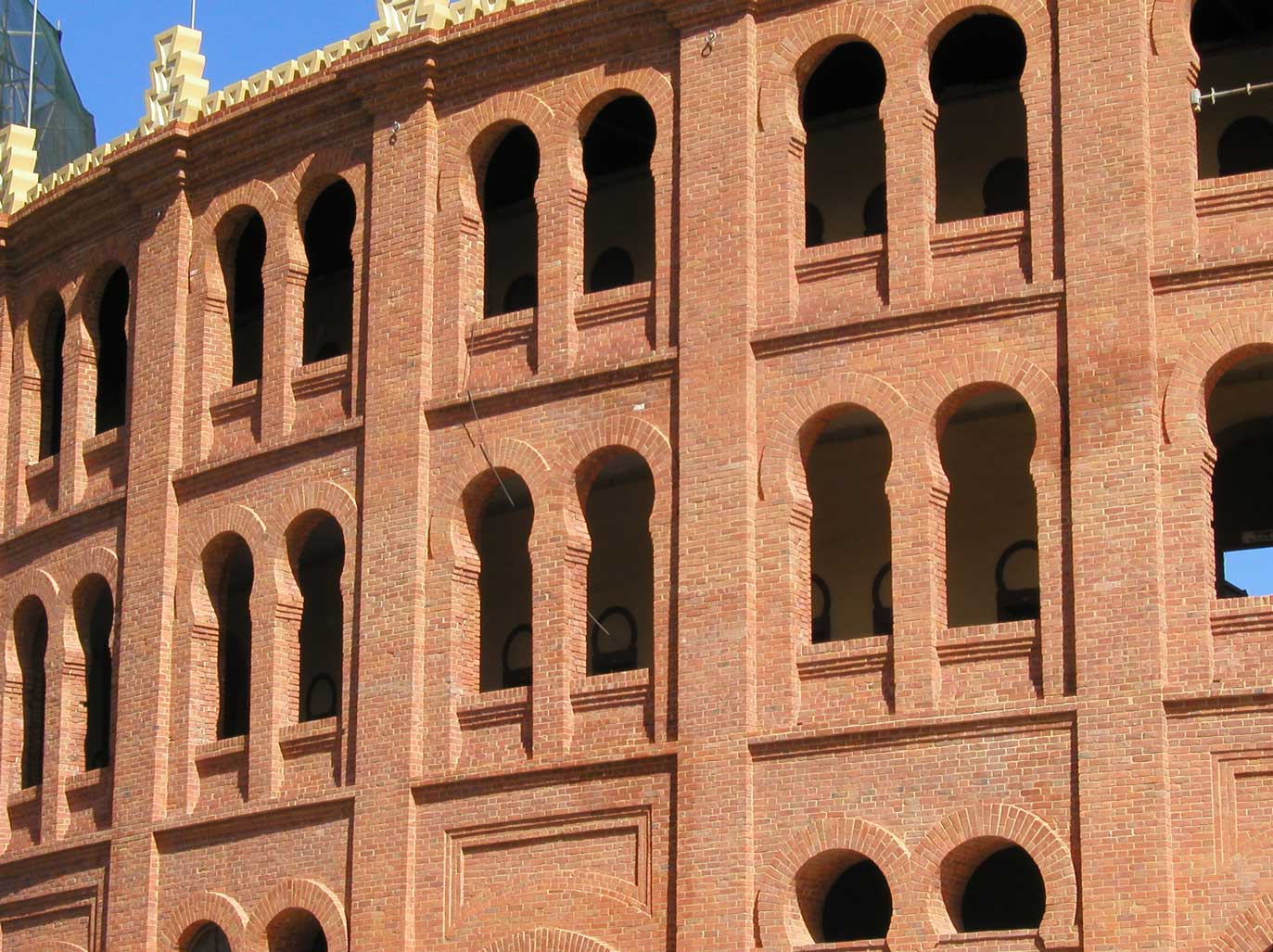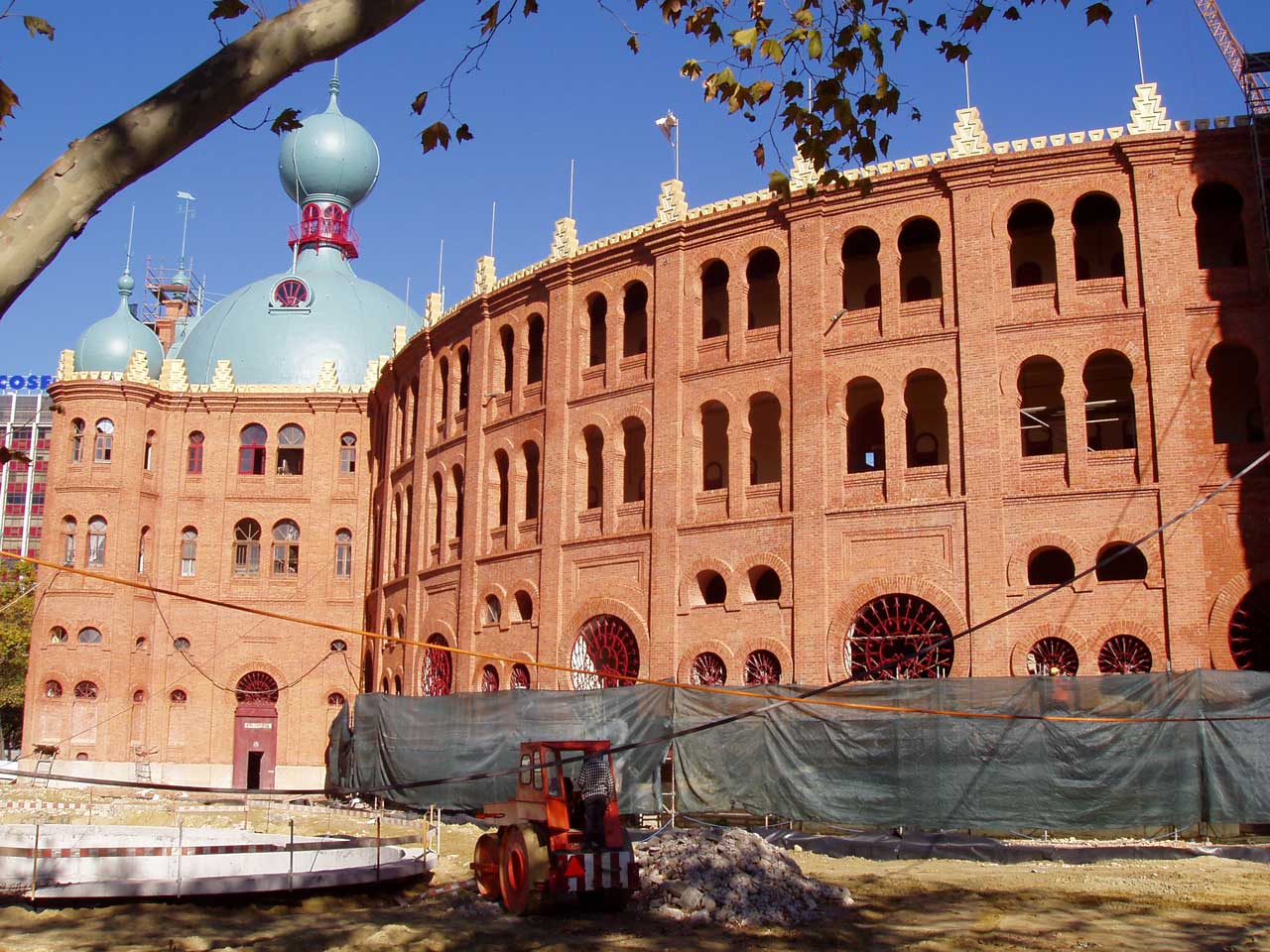 The bullring on the big square
The famous bullring in the Portuguese capital was opened in 1892. The dated building should now be restored completely. To make this plan true the arena had first of all be fully restored and repaired. The sub-humid climate, the nearby Atlantic coast and the air pollution, leaving their traces on the brick facade of the bullring.
"We are very pleased with the result. The facade of the arena shines again."
With great effort to achieve the target
For the preliminary cleaning of the brick (approx. 500,000) was opted for the controlled wet abrasive blasting system of torbo , whose technology - innovative, unique and patented - has allowed very positive results and are proven in cleaning of monuments and historic buildings, thanks to presice control of the cleaning process without damaging the surface and without disturbing the enviroment.