Blasting nozzle: 8 mm Soft-nozzle
Blasting hose: 196 ft (60 m) 19/7
Working pressure at the machine: 14,5 PSI (1 bar)
Setting: S = 0,6 / Z = 0,6
Blasting media consumption: 440 lbs (200 kg)/day
Water consumption during blasting: 63 gal (240 l)/day
Blasting media: Finicall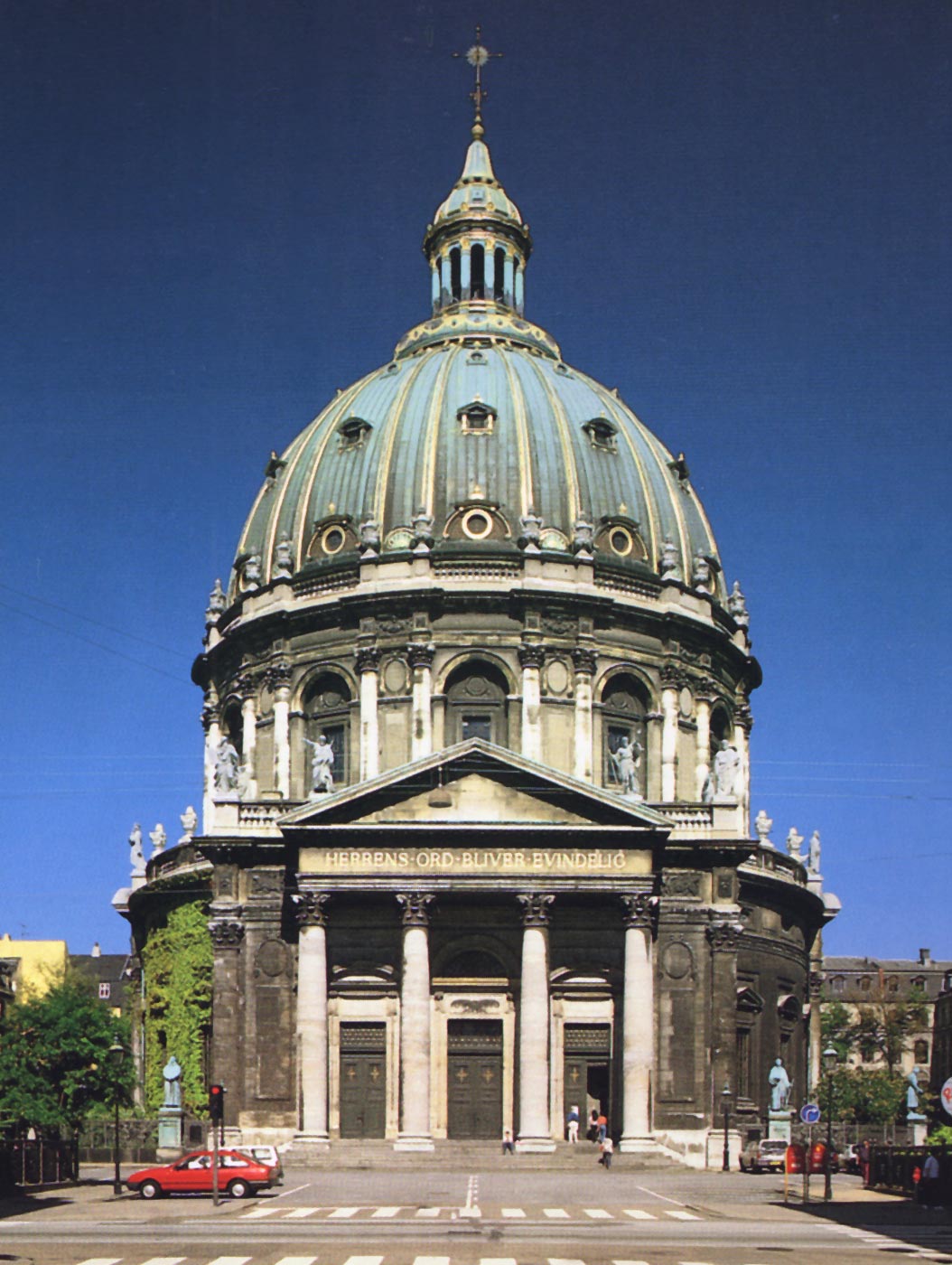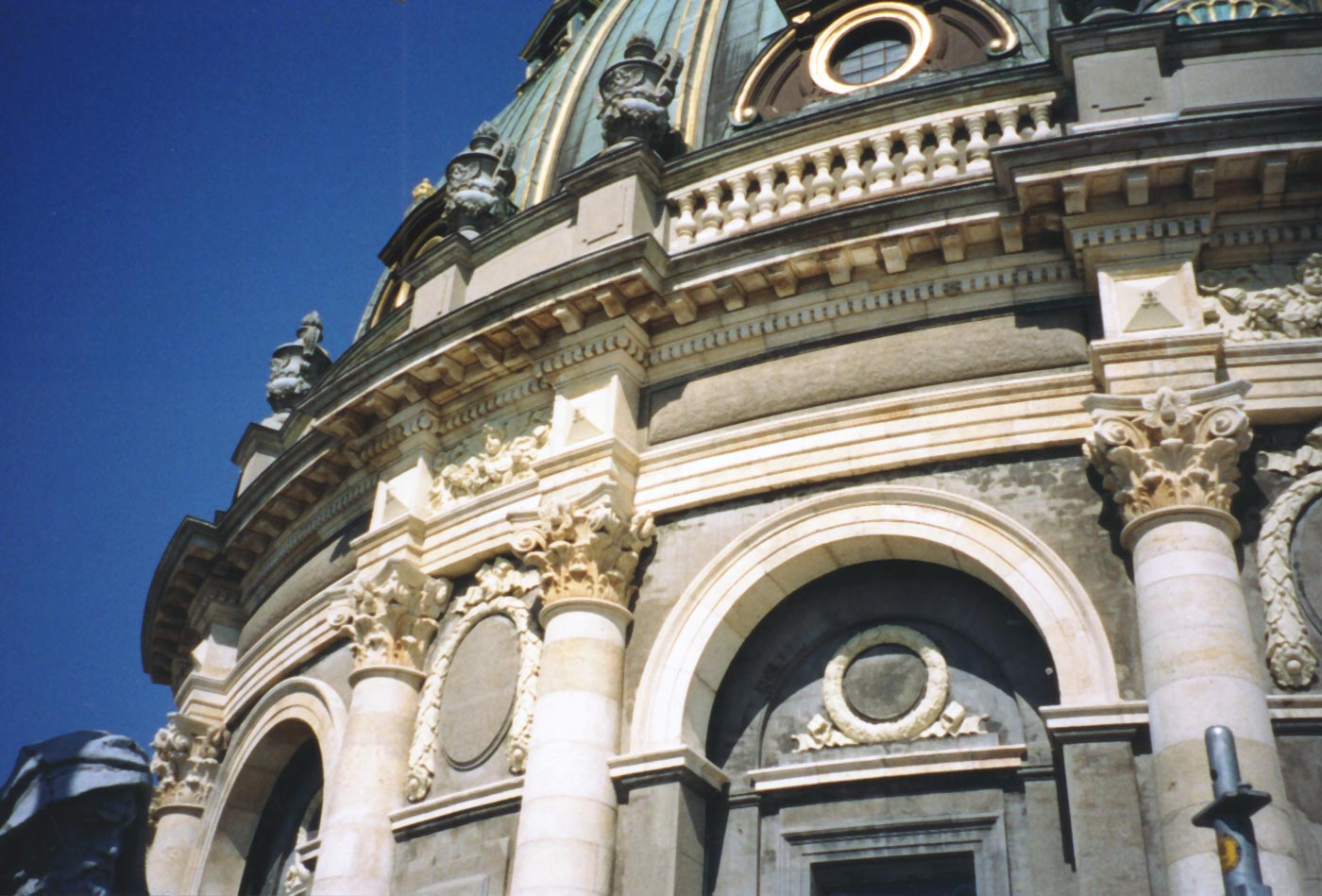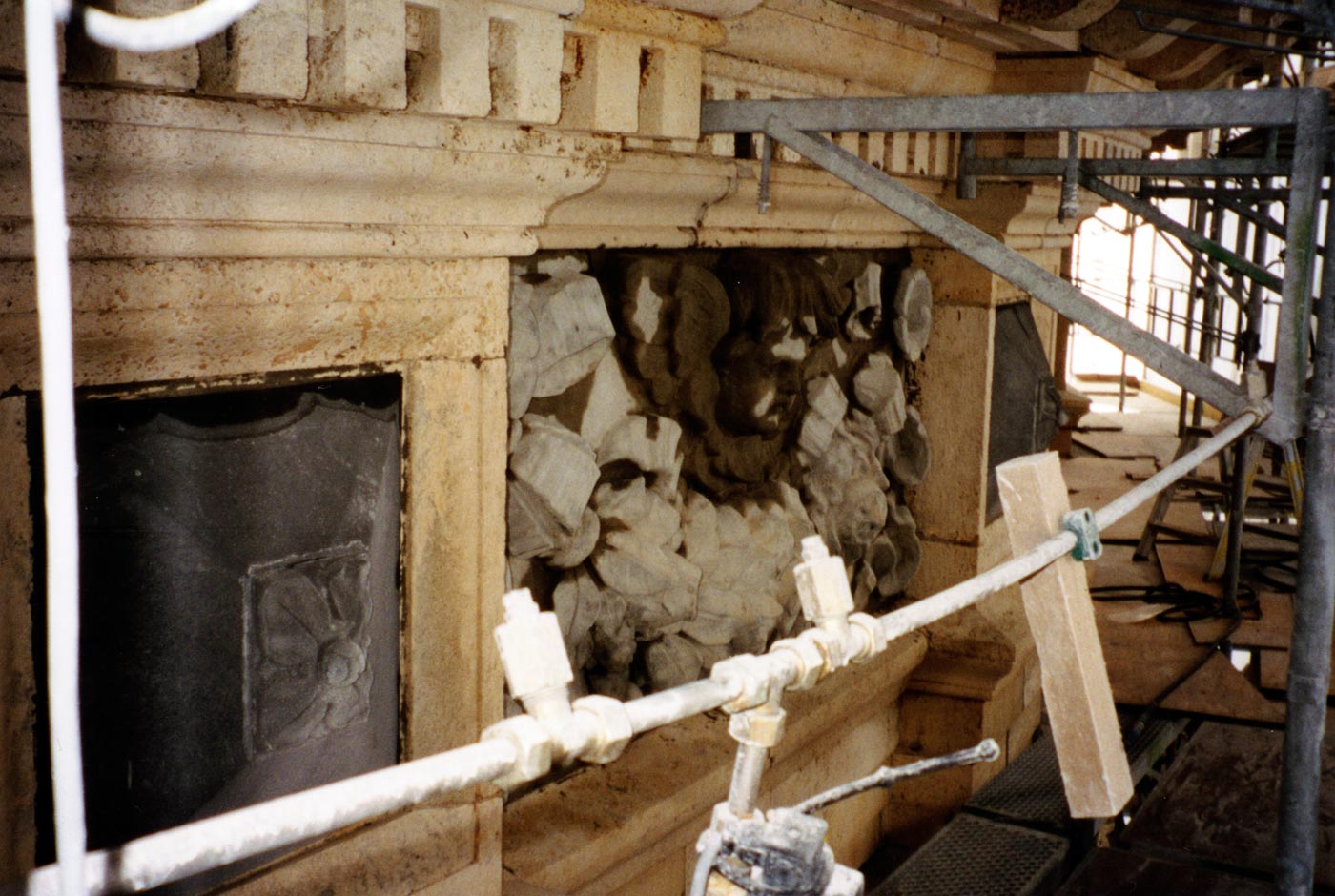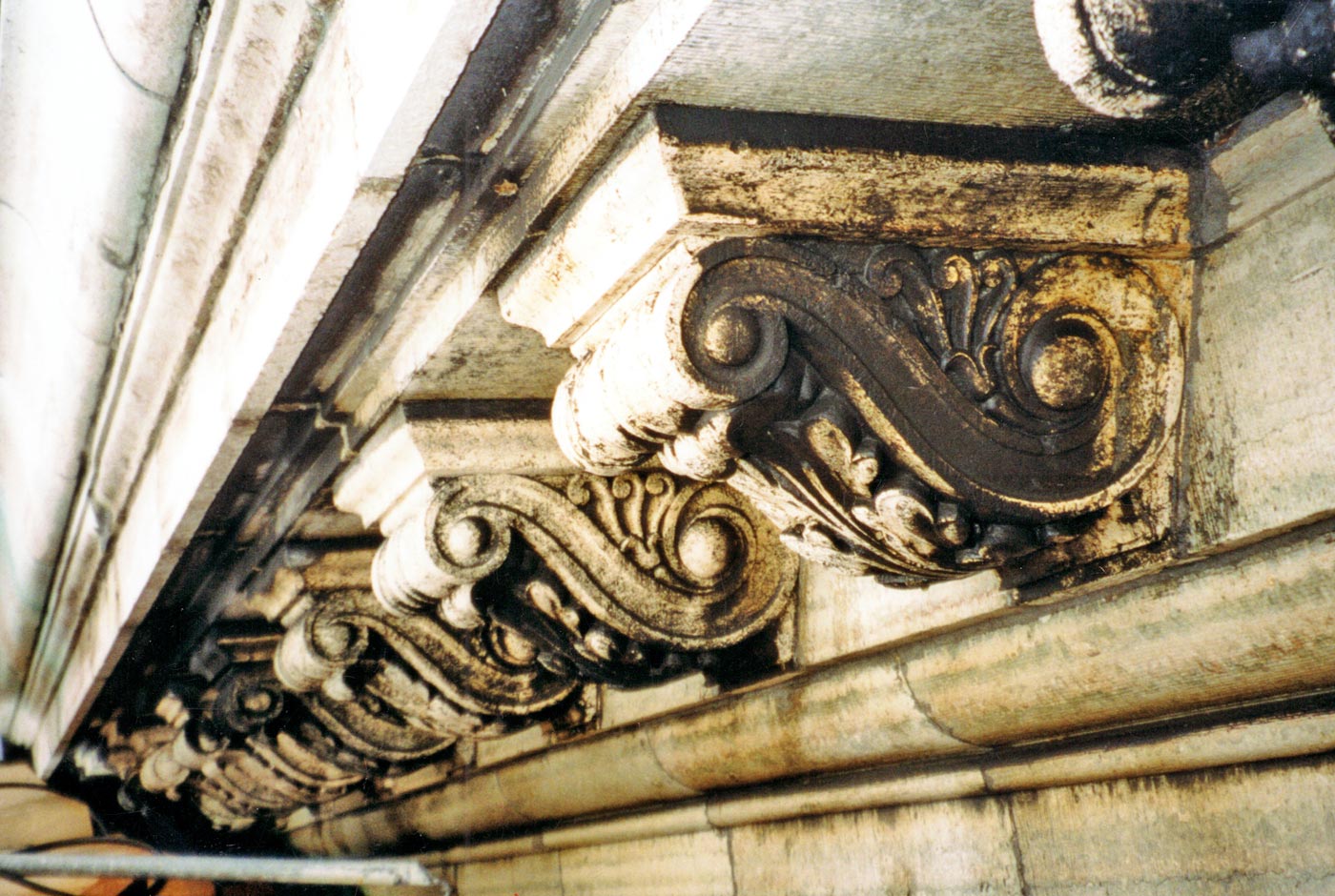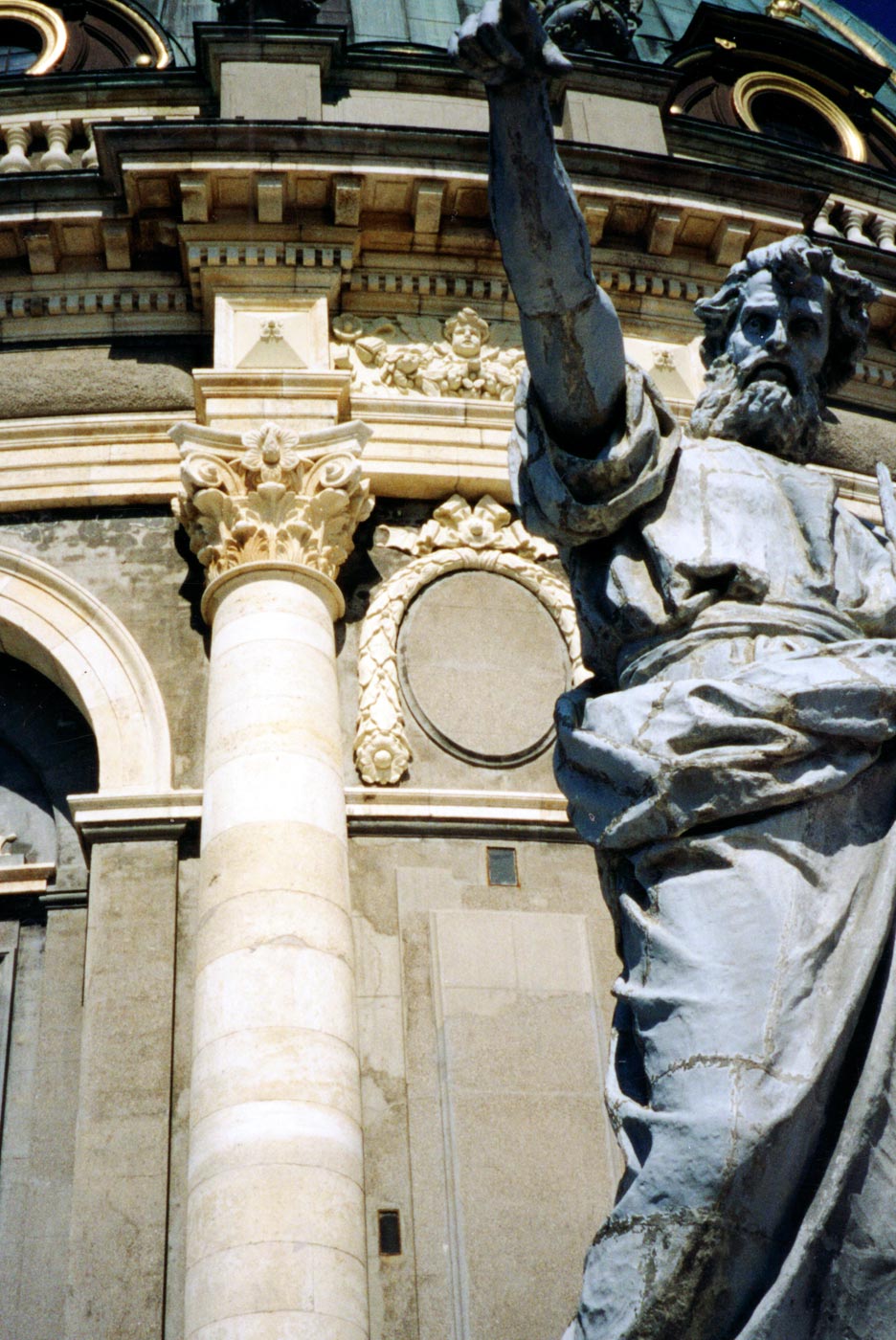 A poem in stone

The Frederikskirche, often referred to as Copenhagen's Marble Church, is the largest church building in Scandinavia at 46 metres. Its dome has a diameter of 31 metres and rests on 12 columns. As the name of the church suggests, a large part of the building is made of marble. Danish sandstone was also used. Marble often looks dirty when exposed to the weather. The light natural stone is covered with a dark layer of dirt. Cleaning is often difficult if the impurities are to be completely removed without damaging the delicate marble underneath.

"With the torbo machines, a particularly thorough and extremely gentle cleaning has been achieved."

Hard but gentle

Marble is one of the most popular natural stones. Unfortunately, it is also one of the most sensitive, which is why the use of abrasives and water must be precisely dosed during cleaning. The marble church in Copenhagen, however, offered even more challenges: hard-to-reach corners, sometimes heavily soiled and delicate frescoes - a powerful and at the same time gentle task for the torbo systems. Thanks to the precise dosage of abrasives, water and compressed air, there was no alternative to torbo products. The result: the sight in the middle of Copenhagen's old town shines again in the brilliance of its marble.